Shantui Makes Headway in Serbia
Date: 2015-04-11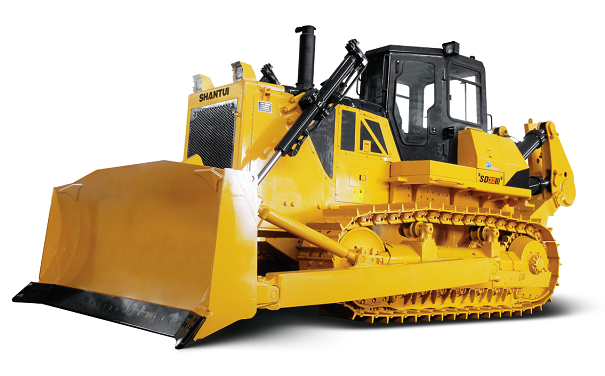 Recently, Shantui received some good news from Southeast Europe, exporting two SD32W 320-hp bulldozers to a customer in the Republic of Serbia. The customer is a returning client, having purchased 3 SD32W bulldozers in 2014. In a show of tremendous durability, the machines were operated for 20 hours a day, and surpassed 1,000 working hours without fault. After witnessing this performance, the customer placed an order for an additional 2 SD32Ws at the beginning of 2015. The customer previously was a user of Caterpillar and Dressta, but was won over to Shantui by a joint effort from Shantui's Holland Subsidiary Company and Shantui's local agent.
These 5 SD32Ws feature an innovative self-lubricating trackshoe system, and are the first Shantui bulldozers exported with this feature. The demands of the European market have required Shantui to develop a new approach to its products, such as integrating a Tier 4/Euro Stage IIIB compliant Cummins engine, as well as a redesigned ergonomic operator cab. These upgraded products have already begun to gain traction in several markets, with the new SD16CE and hydrostatic drive SD08YE, SD10YE, and SD10YS models achieving sales in regions such as the Baltic States and several EU countries.
Having received favorable reviews from the customer, and with many more open-pit coal mines across the former Yugoslav republics, the SD32W is promising to be a stable seller in the coming years. Recognizing the region's aging bulldozer fleets, and listening to customer demands, Shantui is tailoring its products to deliver an unbeatable value proposition to Southeastern Europe. This SD32W sale will surely be a model for many sales to come.
Offical website:http://www.okunt.cn